Why Choose Us?
---
Broad, Relevant Experience
Douglas began his financial advisory practice after a long, successful career in international business and commercial real estate investing. This experience has given him a high-level understanding of how the forces of world economics impact the financial markets, providing him with an experienced vantage point from which he can serve his clients.
Credentials That Make A Difference
CERTIFIED FINANCIAL PLANNER® ​
Series 7 & 66 securities registrations with LPL Financial
Financial Planning Association member
MBA with distinction from the Thunderbird School of Global Management—ranked by the Financial Times and U.S. News & World Report as a top-tier school for international business
A Comprehensive Approach to Planning
Like a good primary care doctor, Douglas takes an integrated approach to your financial health. By carefully evaluating each aspect of your financial picture, he can help manage the wealth you have built and enable you to pursue a sustainable, prudent course for the future—all within the context of pursuing your personal life goals.
Objective Advice
As a Certified Financial Planner® professional, Douglas is committed to acting in a fiduciary role with each client, placing your financial interests at the forefront of his decision-making. His affiliation with LPL Financial supports him in this pursuit. Because LPL does not develop its own investment products or underwrite equity or debt offerings, it means that he is not pressured or influenced by LPL to sell its products.
A Strong Institutional Partner On Your Side
LPL Financial is the custodian of our clients' assets. LPL is the largest organization of independent financial advisors in the U.S., based on total revenue, as reported in Financial Planning magazine, June 1996-2020. Unlike many well-known brokerage houses, LPL does not engage in proprietary trading for its own account, which means that it does not hold any securities on its balance sheet that are subject to market risk.
WHO ARE FORWARD FINANCIAL STRATEGIES CLIENTS?
Average account size: $1.3 million*
Average client net worth: $2.8 million*
We serve clients nationwide: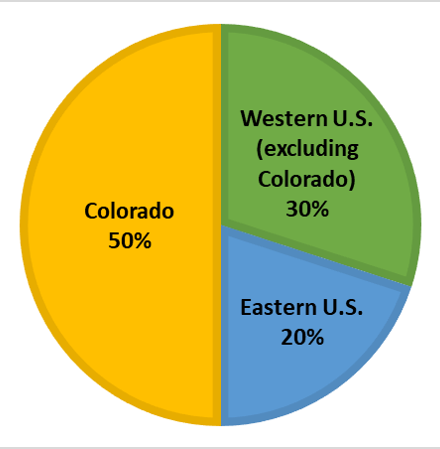 * Averages exclude clients on the Guided Wealth Portfolio (GWP) platform.