Associations
---
As a financial advisor dedicated to placing his clients first, Douglas has pursued connections with groups and associations that support him in that goal. Look through the associations below to gain a better sense of how Forward Financial Strategies is fully committed to its clients.
---
Certified Financial Planner Board of Standards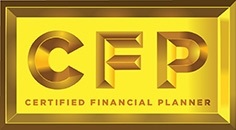 The Certified Financial Planner Board of Standards is a professional regulatory organization that promotes ethics, integrity and professional standards in personal financial planning. Individuals who meet rigorous certification requirements are certified by the Certified Financial Planner Board to use its certification trademark. Douglas is a CERTIFIED FINANCIAL PLANNER™ professional.
---
LPL Financial

Douglas Turner is a Registered Representative with LPL Financial for the sale of securities. LPL Financial is a broker/dealer firm, a Registered Investment Advisor, and member of FINRA & SIPC. LPL Financial is one of the nation's leading financial services companies and the largest independent broker/dealer,* supporting more than 19,000 financial advisors nationwide. As a Registered Representative with LPL Financial, Douglas may, with appropriate disclosure, receive commissions for securities transactions.
*Based on total revenues, Financial Planning magazine 1996-2021
---
Western Wealth Management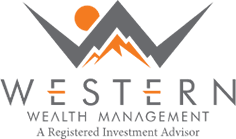 Douglas is affiliated with Western Wealth Management, a Registered Investment Advisor comprising more than 70 independent financial advisors with varied and complementary areas of expertise. As a group, Western Wealth Management has over $3.2 billion in advisory assets under management*. Douglas' affiliation with Western Wealth Management provides access to administrative support, analytical tools and technological resources that enhance his client service capabilities.
* AUM as of May 2021