Investment Management
---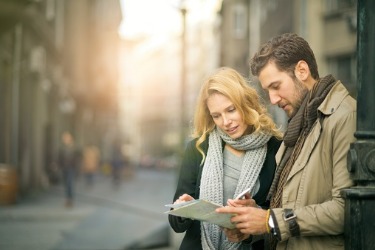 We are committed to providing objective investment advice that is tailored to the individual needs of our clients. The portfolios we create diversify your assets while, at the same time, tap into opportunities in the global capital markets. Each recommendation we give involves careful consideration of the balance between risk and opportunity, and is framed by a highly disciplined research and investment process.
Throughout history, diversification has proven to be one of the most effective ways to mitigate investment risk.* With the goal of maximizing your diversification benefits, we use a Core/Tactical/Alternative approach to portfolio design. The Core element of your portfolio is intended to capture the performance of the global equity and fixed income markets.
We often employ tactical managers to address downside risk during times of high market valuations, while selectively pursuing opportunities in undervalued global markets and U.S. sectors. We regularly recommend select Alternative Investments* as a way to gain exposure to "non-correlated" assets; that is, assets that typically do not move in tandem with the overall stock and bond markets. Non-correlated assets can provide a hedge against inflation, as well help manage the risk.
* Alternative investments may not be suitable for all investors and involve special risks such as leveraging the investment, potential adverse market forces, regulatory changes and potentially illiquidity. The strategies employed in the management of alternative investments may accelerate the velocity of potential losses.
LEARN ABOUT OUR INVESTMENT PROCESS
---
Objective Advice
We are committed to the best interests of our clients. We offer no proprietary investment products and are not beholden to investment banking interests. Because of this, our goals and our clients' goals are aligned.
Broad Investment Availability
Through LPL Financial, we have access to thousands of no-load and load-waived mutual funds, exchange traded funds, separate account managers, and alternative investments.
Customized Portfolio Design
Each client's portfolio is designed around their specific objectives, risk tolerance, liquidity needs, tax constraints, and, when requested, socially responsible investing goals.
Core/Tactical/Alternative Approach
Combining these three elements enables an optimal balance of cost efficiency, risk management, and opportunistic investment within a broadly diversified portfolio of complementary assets.
*There is no guarantee that a diversified portfolio will enhance overall returns or outperform a non-diversified portfolio. Diversification does not protect against market risk.